Auto closing in 2 seconds
An Alternative Approach for Treating Severe Injured Temporomandibular Joints by Gunshot Wounds
Author information
Department of Oral and Maxillofacial Surgery, School of Dentistry, University Centre of Para – CESUPA, Belem, PA, Brazil
1Department of Periodontology, School of Dentistry, University Centre of Para – CESUPA, Belem, PA, Brazil
2Cell Culture Laboratory, Faculty of Dentistry, Federal University of Pará, Belem, PA, BrazilAddress for correspondence: Dr. André Luis Ribeiro Ribeiro, Cell Culture Laboratory, Faculty of Dentistry, Federal University of Pará, Rua Augusto Corrêa, 01, Guamá, 66075110, Belém, PA, Brazil.
E-mail: ku.ca.lcu@31.oriebir.erdna
Abstract
---
Temporomandibular joint (TMJ) reconstruction is a challenging clinical problem that has been revolutionized due to the development of total alloplastic TMJ replacement (TMJ-TJR); however, the costs are still very high. We used an alternative approach to treat comminuted mandibular condyle fracture with an unviable condyle head caused by gunshot wounds. Our surgical technique consisted of an extended preauricular incision; removal of the fractured condyle, bone fragments, and foreign bodies; reshape/flattening of the fracture edge; fixation of the articular disc (if viable); lining of the TMJ with temporalis muscle/fascia; application of Erich arch bars; and early elastic therapy. We successfully used this approach in five sequential cases that resulted in a good mouth opening (>35 mm) and satisfactory occlusion with teeth in maximum intercuspation. We believe that this technique is an excellent option for treating severe injured TMJs in places where TMJ-TJR is not available.
Case Report
---
A 20-year-old male patient who was a victim of a robbery and was hit by a gunshot on his zygomatic arch presented with a right comminuted condylar head and zygomatic arch fractures. The treatment was the same as described before and included the removal of the bullet and the condylar head and lining of the temporal fascia/muscle over the TMJ [Figure 4]. Postoperative findings included a slight deviation of the mouth opening to the left side, good maximum mouth opening, and slight dental adaptations.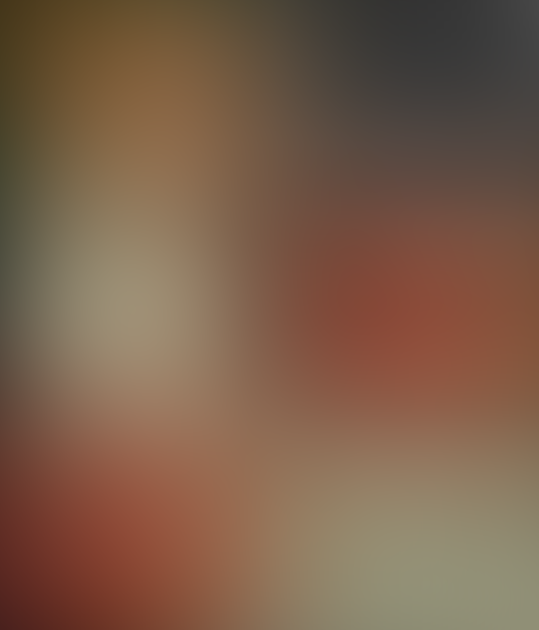 References
1. Wolford LM, Mercuri LG, Schneiderman ED, Movahed R, Allen W. Twenty-year follow-up study on a patient-fitted temporomandibular joint prosthesis: The techmedica/TMJ concepts device. J Oral Maxillofac Surg. 2015;73:952–60. [PubMed] [Google Scholar]2. Ferreira FM, Cunali RS, Bonotto D, de Farias AC, Cunali PA. Total temporomandibular joint alloplastic reconstruction. Rev Dor. 2014;15:211–4. [Google Scholar]3. Speculand B. Current status of replacement of the temporomandibular joint in the United Kingdom. Br J Oral Maxillofac Surg. 2009;47:37–41. [PubMed] [Google Scholar]4. Ribeiro Ribeiro AL, da Silva Gillet LC, de Vasconcelos HG, de Castro Rodrigues L, de Jesus Viana Pinheiro J, de Melo Alves-Junior S. Facial fractures: Large epidemiologic survey in Northern Brazil reveals some unique characteristics. J Oral Maxillofac Surg. 2016;74:2480.e1–12. [PubMed] [Google Scholar]5. Ribeiro Ribeiro AL, Rodrigues TM, Alves-Junior Sde M, Pinheiro Jde J. Interfragmentary screw fixation of the zygomatic arch in complex midface and zygomaticomaxillary fractures. J Oral Maxillofac Surg. 2015;73:494–8. [PubMed] [Google Scholar]6. Kaban LB, Perrott DH, Fisher K. A protocol for management of temporomandibular joint ankylosis. J Oral Maxillofac Surg. 1990;48:1145–51. [PubMed] [Google Scholar]7. Çakarer S, Isler SC, Yalcin BK, Diracoglu D, Uzun A, Sitilci T. Autogenous dermis-fat graft in temporomandibular joint ankylosis surgery. Ann Maxillofac Surg. 2018;8:162–5. [PMC free article] [PubMed] [Google Scholar]8. Lee WY, Park YW, Kim SG. Comparison of costochondral graft and customized total joint reconstruction for treatments of temporomandibular joint replacement. Maxillofac Plast Reconstr Surg. 2014;36:135–9. [PMC free article] [PubMed] [Google Scholar]9. Bredell M, Grätz K, Obwegeser J, Gujer AK. Management of the temporomandibular joint after ablative surgery. Craniomaxillofac Trauma Reconstr. 2014;7:271–9. [PMC free article] [PubMed] [Google Scholar]10. Wolford LM. Concomitant temporomandibular joint and orthognathic surgery. J Oral Maxillofac Surg. 2003;61:1198–204. [PubMed] [Google Scholar]