Auto closing in 2 seconds
X-ray of digestive tract, revealing 72 cocaine stuffed bags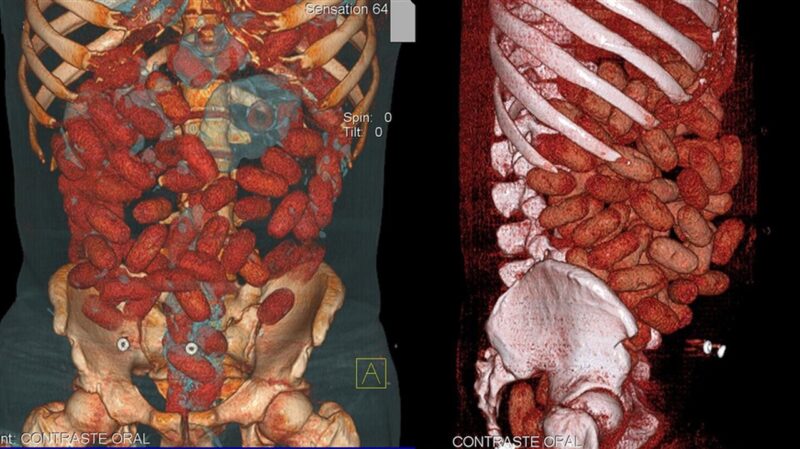 A young Irishman is contemplating spending the next decade and a half in jail after he tried to sneak past Brazilian customs with a kilo of cocaine hidden in his guts.
The 20-year-old holidaymaker, identified only as P.B.B., was stopped as he tried to board a flight back to Europe from Sao Paolo's Congonhas airport.
He had somehow managed to stuff 72 bags, containing almost a kilo of coke with a street value of up to 150,000 euros, down his throat, according to police.

Border security became suspicious after the man appeared to be nervous as he arrived at the departures gate last Monday, the Irish Independent reported.
He was taken to the nearby Santa Misericordia Hospital where scans confirmed the presence of the suspect packages in his intestines.
Source: Dailymail