Auto closing in 2 seconds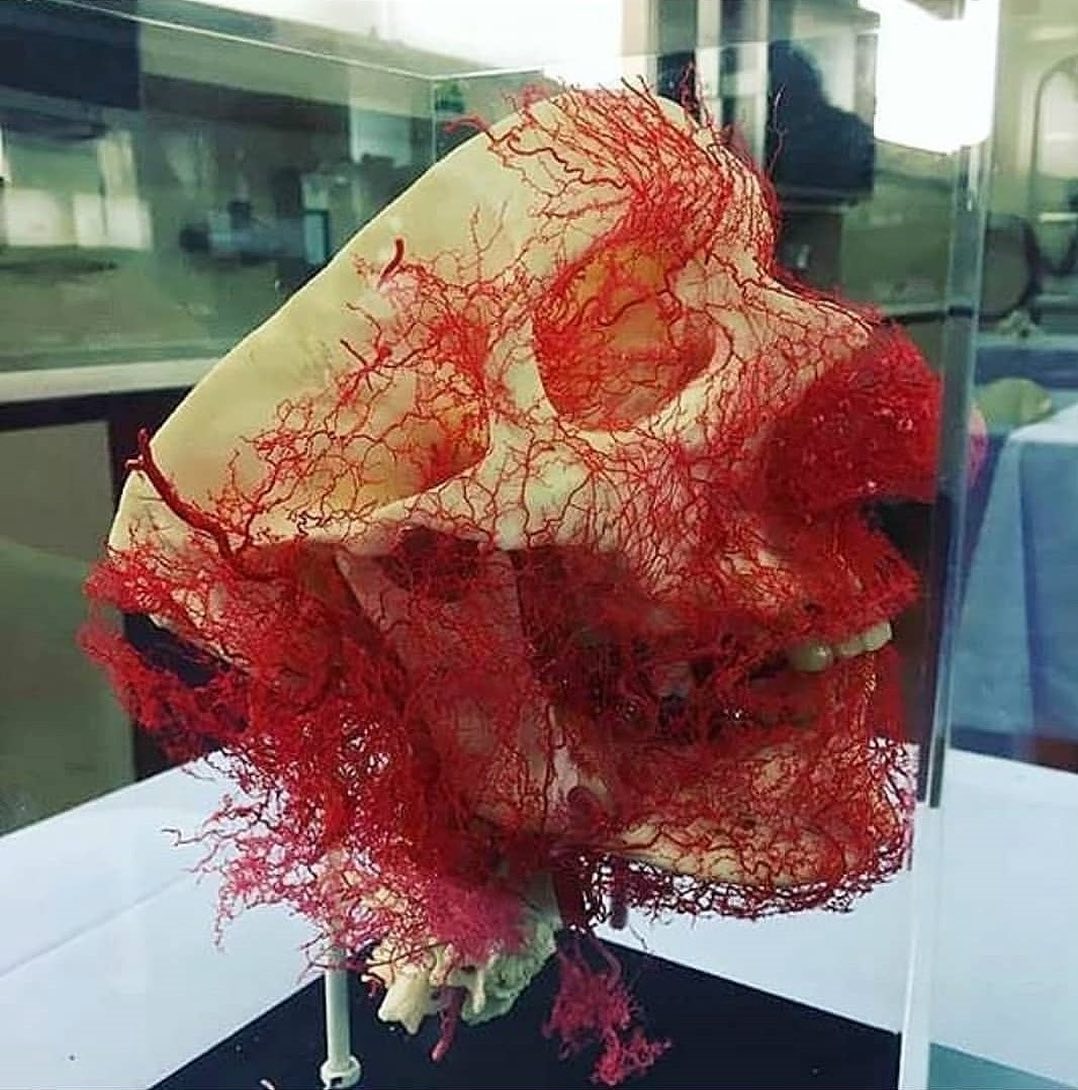 A beautiful and detailed presentation of the facial circulation.
To isolate the vessels, red plasticizer is pumped through the the external carotid artery, spreading to all its numerous facial branches. After it sets up, acid is used to dissolve away the tissue to reveal an isolated system of astonishing capillaries and vessels.
Credit: medicaltalks