Auto closing in 2 seconds
Heterotopic heart transplant
Heterotopic heart transplantation (HHT) is a surgical procedure that allows the graft to be connected to the native heart in a parallel fashion to provide a kind of biological biventricular support. Performed first in a human being by Barnard in 1974, this surgical technique was a useful approach during the precyclosporin era as it reduced early patient death caused by the high rate of graft failure. However, this indication is no longer relevant, and HHT is most used in rare and selected cases, such as patients with fixed pulmonary hypertension (PH; to avoid heart–lung transplantation) or for patients with a major donor–recipient body-size mismatch.
Surgical technique: To create a working model with the cardiac graft, a connection between the atria is mandatory. Either univentricular or biventricular support is possible depending on the selected technique; however, most of the HHTs are performed using the biventricular model.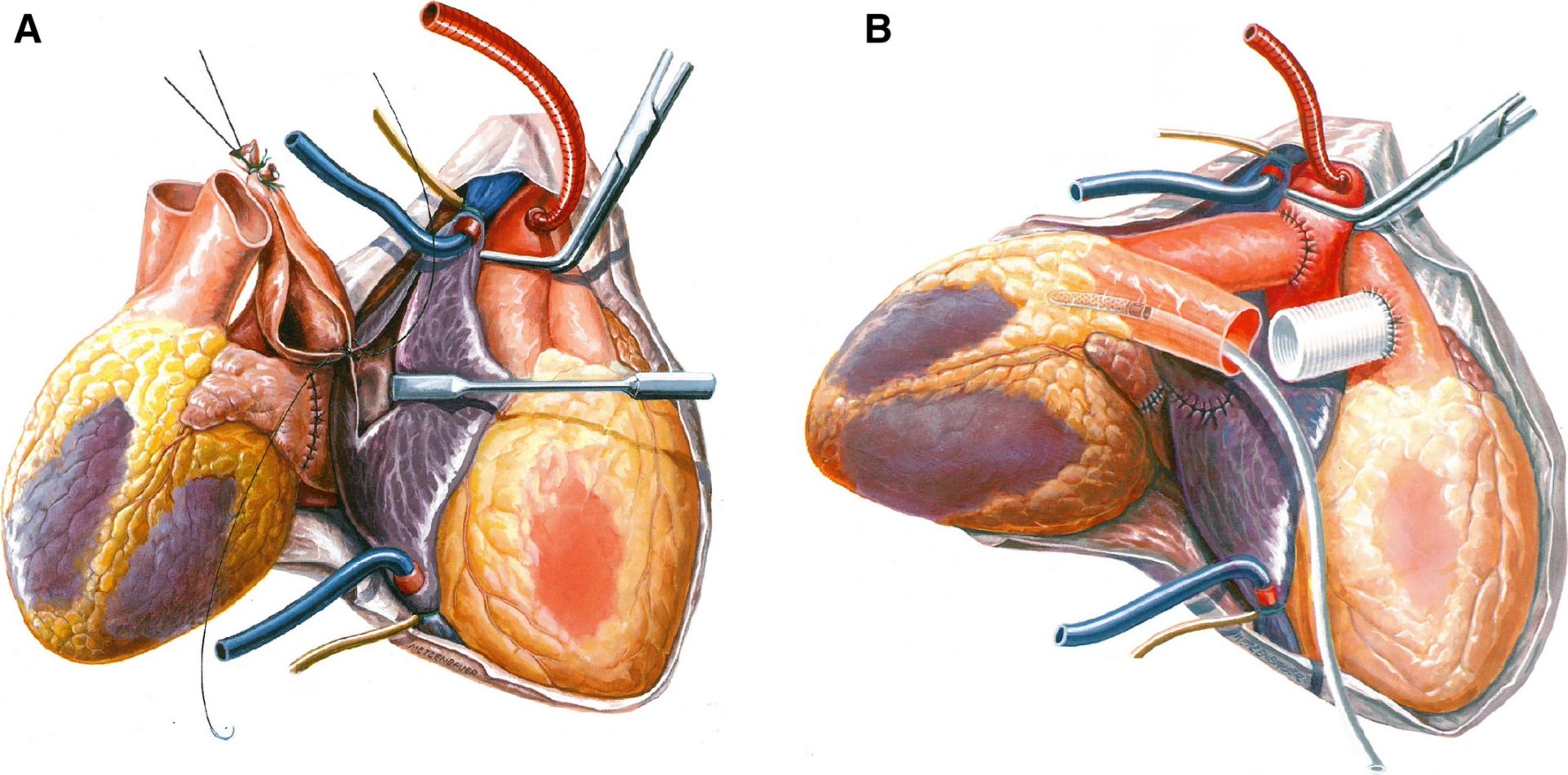 OHT is the standard technique and is preferable whenever a patient meets the criteria and a suitable organ is available. HHT is far less useful than in the past due to the major progress in immunosuppression therapy and the development of long-term mechanical circulatory support. The use of HHT may still be considered under special circumstances, but this decision needs to be made in the light of the patient's expected prognosis and depends on the therapeutic options available.