Auto closing in 2 seconds
Rhabdomyosarcoma – a rare tumor of the eye
This young boy presented with a tumor of the eye. Initially they thought it would be a retinoblastoma but it turned out to be embryonal rhabdomyosarcoma. They did an orbital exenteration with a temporalis muscle flap. The boy did very well and will soon be getting chemotherapy.
The cut on the side of his head was used to harvest the temporalis muscle flap, which we used to fill the orbital cavity prior to closure. Cosmetically this allowed us to avoid a large indentation from where we removed the tumor/avoid a more concave appearance of the eye socket.
Rhabdomyosarcoma (RMS) is a highly malignant tumor and is one of the few life-threatening diseases that present first to the ophthalmologist. It is the most common soft-tissue sarcoma of the head and neck in childhood with 10% of all cases occurring in the orbit. RMS has been reported from birth to the seventh decade, with the majority of cases presenting in early childhood. Survival has changed drastically over the years, from 30% in the 1960's to 90% presently, with the advent of new diagnostic and therapeutic modalities.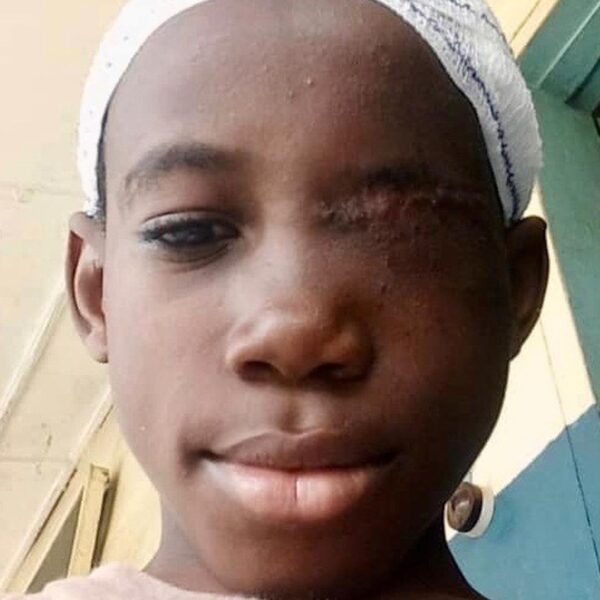 @earthwidesurgicalfoundation