Auto closing in 2 seconds
Ambulance charges patient 8000$ for a 20 mile trip
Devin Hall, a 67-year-old retired postal inspector in Northern California. While he faces stage 3 prostate cancer, Hall is also fighting a $7,109.70 out-of-network ambulance bill from American Medical Response, the nation's largest ambulance provider.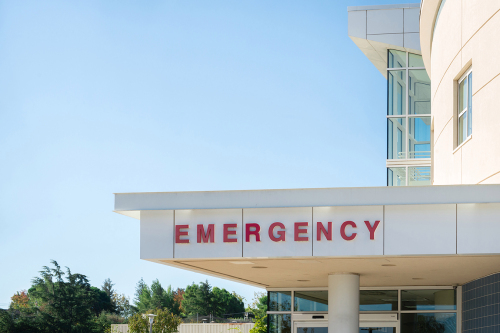 On Dec. 27, 2016, Hall went to a local hospital with rectal bleeding. Since the hospital didn't have the right specialist to treat his symptoms, it arranged for an ambulance ride to another hospital about 20 miles away. Even though the hospital was in-network, the ambulance was not.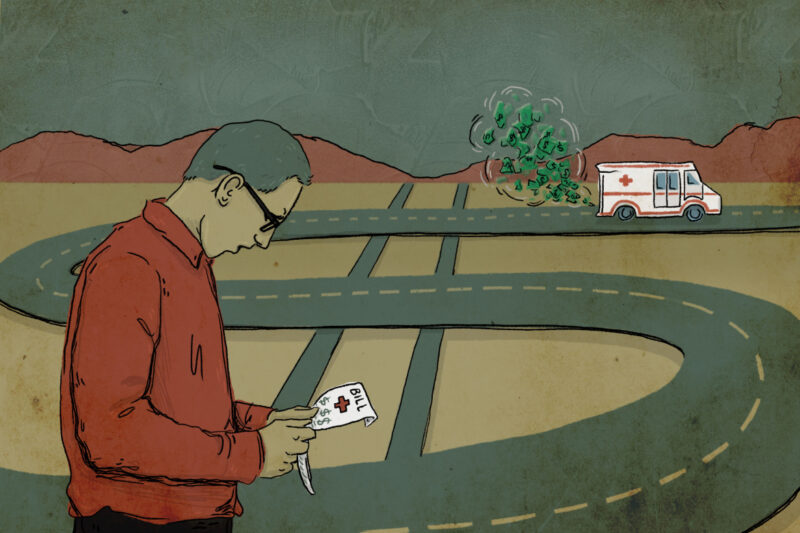 Hall was stunned to see that AMR billed $8,460 for the trip. His federal health plan, the Special Agents Mutual Benefit Association, paid $1,350.30 and held Hall responsible for $727.08, records show. The health plan paid that amount because AMR's charges exceeded its Medicare-based fee schedule, according to its explanation of benefits. But AMR turned over his case to a debt collector, Credence Resource Management, which sent an Aug. 25 notice seeking the full balance of $7,109.70.
"These charges are exorbitant — I just don't think what AMR is doing is right," said Hall, noting that he had intentionally sought treatment at an in-network hospital.
He has spent months on the phone calling the hospital, his insurer and AMR trying to resolve the matter. Given his prognosis, he worries about leaving his wife with a legal fight and a lien on their Brentwood, Calif., house for a debt they shouldn't owe.
After being contacted by Kaiser Health News, AMR said it has pulled Hall's case from collections while it reviews the billing. After further review, company spokesman Jason Sorrick said the charges were warranted because it was a "critical care transport, which requires a specialized nurse and equipment on board."
Sorrick faulted Hall's health plan for underpaying, and said Hall could receive a discount if he qualifies for AMR's "compassionate care program" based on his financial and medical situation.
"In this case, it appears the patient's insurance company simply made up a price they wanted to pay," Sorrick said.
In July, a California law went into effect that protects consumers from surprise medical bills from out-of-network providers, including some ambulance transport between hospitals. But Hall's case occurred before that, and the state law doesn't apply to his federal insurance plan.